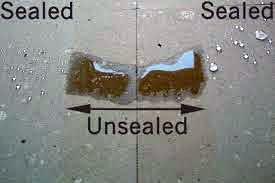 All stones must be sealed once a year. Sealing provides pavers with a layer of protective coat, minimizing and slowing down staining, cracks, discolouration, white spots and surface chipping. Stones are the most valued assets within the home, therefore correct measures must be taken to maintain their quality.
Advantages
Protects against, oil, dirt, salt and UV rays
Protects against thermal cracking
Enhances colour of stones
Touch dry in 30 min
Drivable after 4 hours
V.O.C Compliant
Makes cleaning easier
Lasts up to 3 years (4 years Premium)
Available in:
Natural/ Transparent
Does not alter the appearance of surface. Protects and leaves a natural finish.
Matte Finish
Semi Gloss
Enhances colour of surface while protecting the stones or concrete. Leaves a mild gloss similar to matte finish
High Gloss
Leaves glossy wet looking appearance
Before sealing, all stones must be evaluated to choose the correct sealer suitable for the that particular paver.
Limestone
Marble.
Slate
Quarry tile
Sandstone
Concrete
Interlock
Brick
Seal Grip product is used to increase traction for barefoot walking although its not needed most off the time. This product can also create textured surfaces without the sharp edges. Seal Grip bonds easily to the sealer for a strong, durable and long-lasting finish.
---